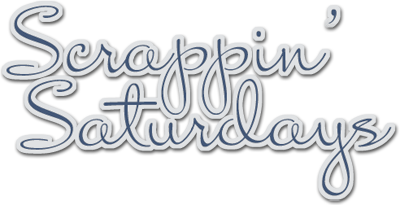 What's wrong with me? There must be SOMETHING, right? Because the amount of pastel cuteness I'm seeing is making me crazy. It MUST be a popular style choice, otherwise so many designers wouldn't be doing it, but I just don't get it. I can't stand pastels (other than a nice, buttery yellow), so I'm having lots of trouble finding stuff that I want to tell y'all about. But, I persevered and found some lovely stuff for you again. Let's delve in, shall we?
First off, even though it qualifies as 'CUTE', you must check out all the new stuff at Shabby Princess. It is to die for.

My favorite is definitely Damask & Dots, but it's all really, really cute. And, you must read the newsletter. Because of my article if nothing else – but the everything else is pretty darn amazing. Talk about inspiration!!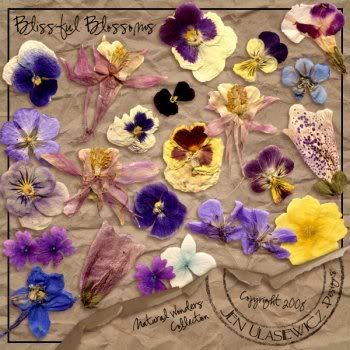 Next are these pressed flowers by Jen Ulasiewicz. I wasn't familiar with her designs, but I came across these & they grabbed me. I'm a sucker for pressed flowers – especially pansies – because my grandmother used to love pressing flowers and making cards & frames & stuff with them. So whenever I see pressed pansies, I need them deep within my soul. This is such a great pack, too. Not only are there a bunch of them, but they're all very different. Plus – totally realistic, which is a huge bonus. Check out her stuff, she's got a bunch of realistic nature elements like these that are just beautiful.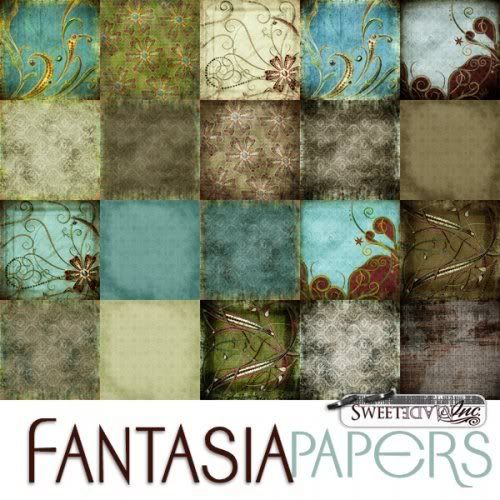 Next is another pack of papers from SweetMade Designs. I adore these. Gorgeous colors, fun patterns, just enough grunge to make it interesting. These ladies really need way more attention than they get. All their stuff is amazing – I wish I had time to buy & use it all. There's also a full kit for Fantasia plus a huge mega kit with a billion different things. A. Maze. Ing.
Riddle me this, Batman. Why is NinaScraps not one of the biggest names in digiscrapping? Because everything I've seen her put out is simply stunning. These papers totally smacked me upside the head like a steel-toed boot. These are GORGEOUS. The one in the top right corner? The sunflower one? These are breathtaking papers – they're fall-ish, but they don't bash you over the head with it. They are made of awesome. Buy them. I'm linking you to the entire "Parts of Fall" collection, because there is way more than just the papers to fall for – check it out.
Scrap Carli Designs is totally new to me – never heard of her before. But, I saw this kit in the DST New Products thread and I love the colors. I'd probably prefer to have just the papers because there seems to be a lot of repetition in the elements (same element in different colors) but there's nothing wrong with that. For people who don't know how to recolor or rework an element, this kind of kit is perfect. But for me, it's the papers. They POPPED at me. Cool patterns, amazing colors and really fun.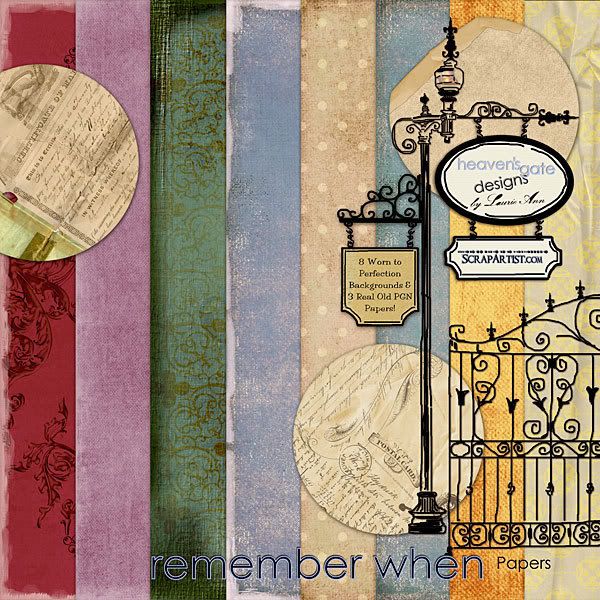 Laurie Ann is a newer designer who's over at ScrapArtist. I got her first kit (Shabby Romance) and made this layout with it: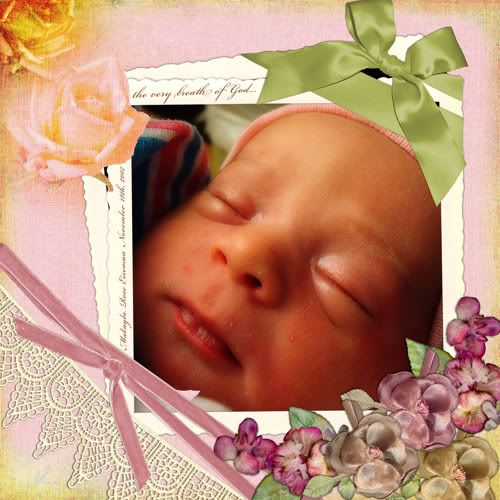 so you can see why I love her stuff. This one really caught my eye, too. Shabby, romantic, vintage and lots of gorgeous patterns & colors. Added to my wish list, that's for sure!
For me, I don't have any new products this week. I'm in frantic preparation for NSD, trying to get 2 new kits done, prepping my grab bag for Sophia Sarducci's NSD celebration, and thinking about getting the newsletter done in time for NSD as well. But here's some stuff you might want to know:
I am offering the 2nd go-round for my Journaling 101 class. The first session was in February & March & seemed to be pretty well-received, so I thought I'd offer it again. It's an 8 week class for only $10, so come on over & check it out!

Plus, This Week's Featured Kit is Conservatory: The Yellows. It's bright, cheery & full of life! Bright yellows, golds, soft green & light brown just make spring sing! The kit and paper pack are both 50% off through Thursday, May 1!

Tweet